A Linux 98 Installation guide, Installed in various physical spaces. 2014 - 2016.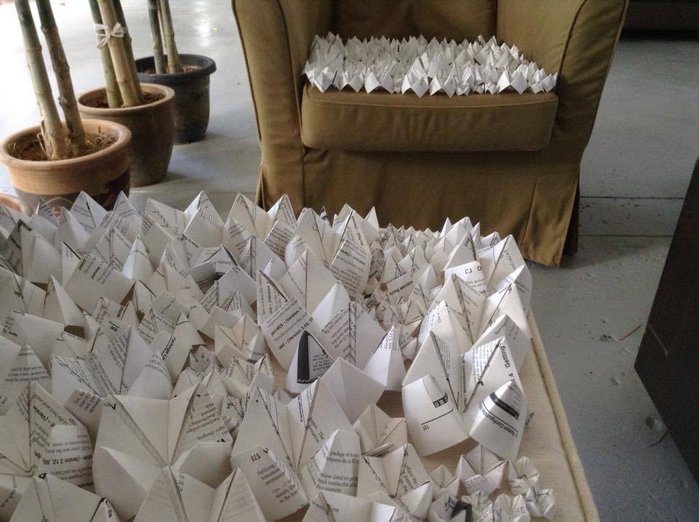 The manual(book) was being sold for 1 sgd at my school's library, to be thrown out if not sold, I am sure, I like being able to transform it and give it new life through something playful and beautiful. There is also something playful and fun about jumping to such a literal conclusion as making instillation out of installation guide.
Since this project I have continued to gather material for future book recycles,,, so look forward to those.